Supply chain finance is still a new industry in our country. There is not yet systematic theory for its research. There should explore and summarize its inner operation rules in practice and learn experience from the worldwide supply chain finance. Supply chain finance is simply and flexible comparing with loan and bond issue and it's more favorable than other medium-long term credit, changing purchase methods of traditional device.
Currently, overseas finance companies working on supply chain finance can be divided into the following three classes according to the form,
(1)Finance institutions that ownselves have more abundant capital, such as banks' or insurance companies'affiliated financial companies
(2)Manufacturing Enterprises that ownselves have financing, such as financial department set up by the enterprises internal or their affiliated financial companies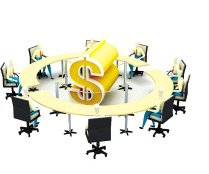 (3)Comprehensive and monopoly enterprises that independently run business of financial leasing and service finance and that raise funds by theirselves and purchase devices from manufacturing companies for rent.
It's unavoidable to happen that whichever financial companies deals funds with financial institutions and manufacturing enterprises. Only is their relationship different.Thus, it has been the leading as the financial leasing companies set up by relying on combination of finance capital and industrial capital.
10 distinguishing products of NJS agent service for supply chain finance respectively are order finance, movable property finance, warehouse receipt finance, factoring finance, accounts receivable finance, insurance policy finance, corporate account overdraft finance, bonded warehouse finance, Jin Yincang finance and e-commerce finance. Therefore, NJS look forward to develop the business of the above products and to working with you.