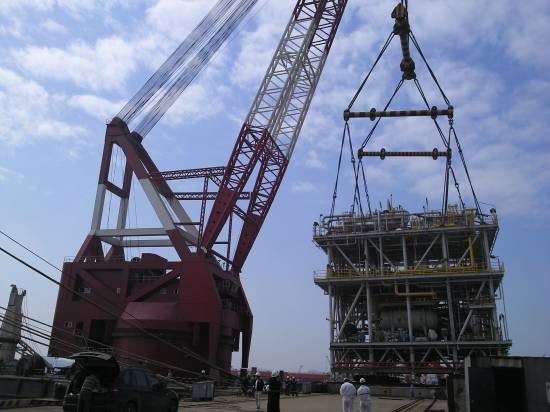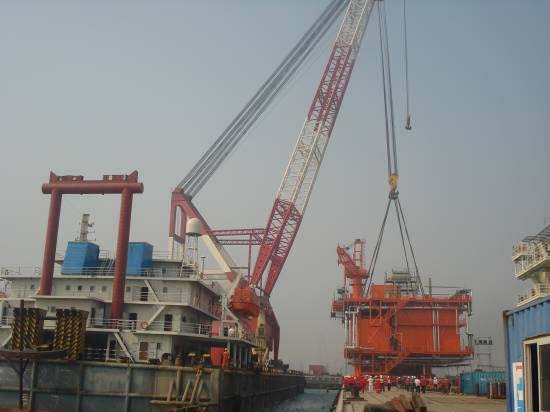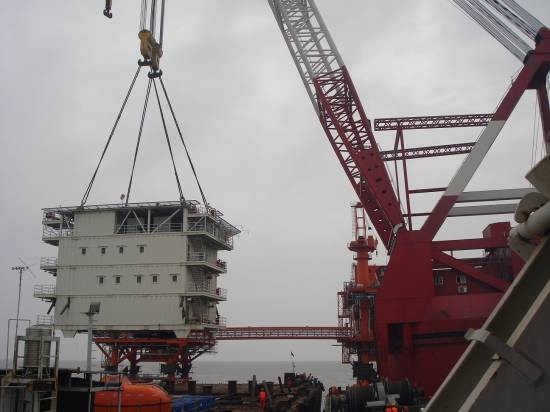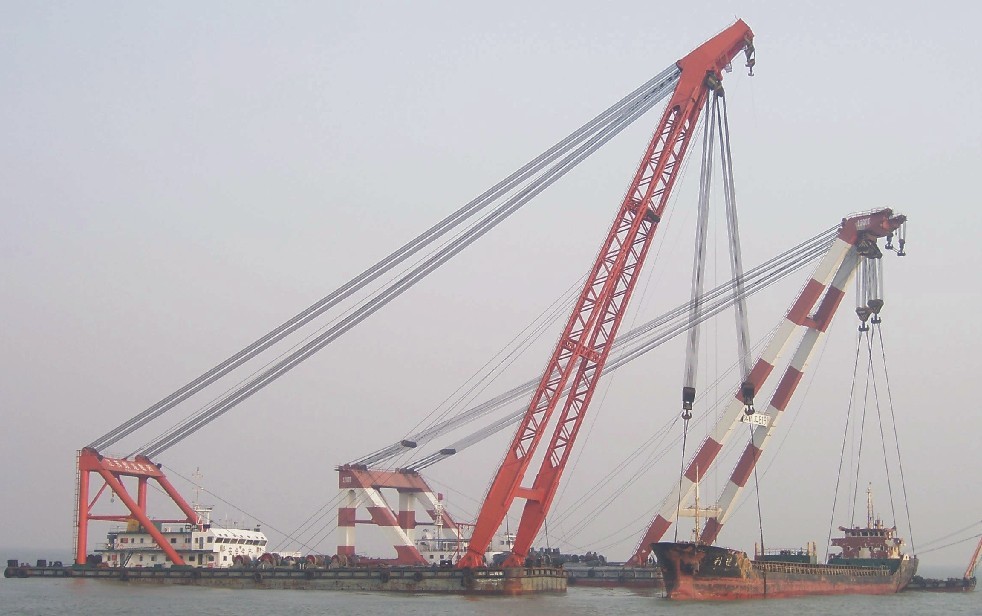 We can deal with floating crane service of loading and discharging at ports of the middle and lower reaches of Changjiang River and domestic basic ports, engineering operation at basic ports, sea channel and suspender loading of large cargo. And we have built good cooperation relationship with domestic floating crane companies.
Mainly to operate single unit of 50t, 70t, 80t, 100t, 150t, 200t, 350t, 500t, 1000t and 360 degree revolving crane vessel. Work with 15 floating vessel, one 3000t fixed pole crane vessel, coastal muscle tug, anchor boat, 12000t self-sailing duck vessel。The floating crane liftssssssss large importing&exporting cargos and serve those vessel without heavy crane for those cargos over weight, length and height. Thanks to that, to improve company integrated competitive act and strengthen increasing overall development of company in the shipping industry.
We do the best to provide clients full range of service to achieve service of safe, efficiency, good faith and good quality. Inside of company constantly reinforce cooperative management to build safe management system. we will step forward to the future, face to the internationalization and domestic marketization, deepen innovation, accelerate the development, constantly improve quality of comprehensive service, raise actual strength, reinforce management and completely exert ports floating crane function, and do the effort to make us be the first to become outstanding synthetical shipping service company.